Flourish Psychology Has a Team of NYC Marriage Counselors and Therapists to Support Your Growth, Communication, Intimacy as a Couple
Strengthen Your Relationship, Solve Challenges, and Learn to Find the Best Path Forward with Brooklyn Marriage Counseling Services from Flourish Psychology
Every marriage is different. They all have their strengths and weaknesses. They all have their ups and downs. But every marriage can benefit from an impartial party trained to provide guidance, support, and objectivity in a way that can help you in the next step in your marriage, no matter what that may be. That is why all couples are benefit from marriage counseling.
At Flourish Psychology, we see each partner both as a single entity and as two unique individuals that each have their own needs, desires, and struggles. Call 917-737-9475 or use our online form to reach out to our marriage counselors and we will contact you as soon as possible to schedule your appointment. We are LGBTQ+ friendly, and have experience working with non-traditional couples.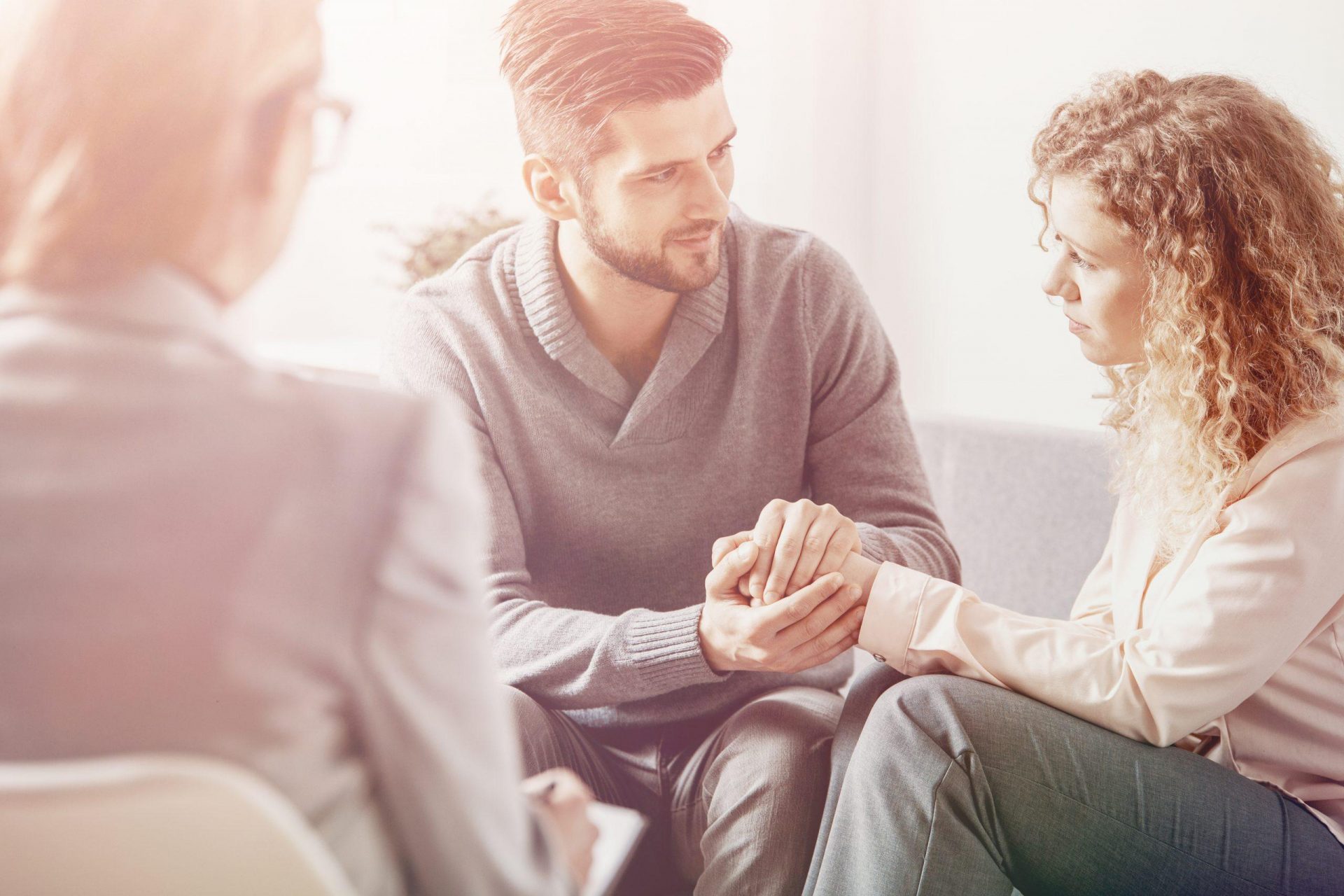 When is the Right Time to Call a Marriage Counselor?
One misconception about marriage counseling is that it is strictly for couples on the verge of divorce. The purpose of marriage therapy is to learn how to address the needs that exist within your relationship, and better truly see the other person for who they are.
Every marriage, and every relationship, can benefit from a chance to really understand each other in a neutral, fair environment that respects each individual's differences and needs. Through talking together and receiving fair and unbiased feedback, each partner can gain insight into both themselves and their marriage, and stay motivated towards creating long term change.
Here in NYC, marriage counseling is suited for any couple, including those struggling with:
"Walking on Eggshells" – Partners that feel like they cannot talk without fighting often benefit from couples counseling.
Feeling Stuck – Partners that feel like they cannot progress in the relationship and need to find a way to move forward find that marriage therapy helps provide that direction.
Overcoming Infidelity or Broken Trust – Marriage counseling makes it easier to talk about broken trust and the issues that led to it in an emotionally safe environment.
Co-Parenting – Bringing a baby into the world can be wonderful, but it can also be stressful and put pressure on a marriage that therapy can address.
Intimacy and Passion – Sex is an important part of any marriage, and intimacy of all kids is important for couples. Our therapists can help build intimacy in a relationship.
Marriage counseling can also help couples that have already decided that separation or divorce are the next step. It can give you an opportunity to figure out how to move forward together, especially if you have to learn how to parent apart, or manage the complicated emotions and structures that couples faced during a divorce.
Finally, marriage counseling can be a great way to build trust or learn to communicate, even if you both feel that your relationship is strong. It helps to have an experienced, trained couples therapist that can be there to help your relationship grow and thrive successfully.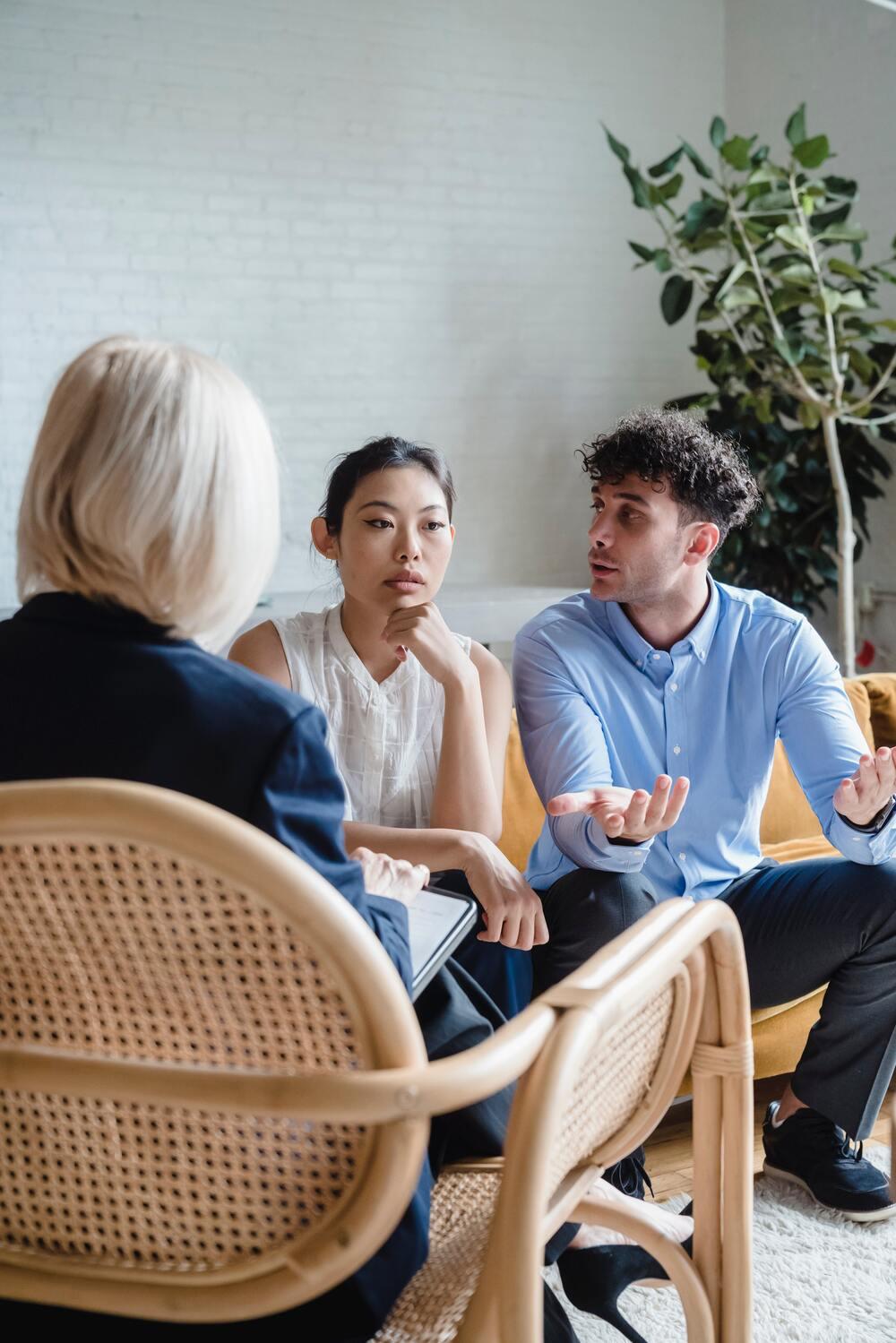 About Our NYC Marriage Counselors at Flourish Psychology
Flourish Psychology provides marriage counseling in Brooklyn, though we are licensed to provide personalized relationship therapy remotely in all of New York. Our clients come from all different backgrounds and cultures, and we openly recognize how important it is to understand the ways that different types of relationships are affected by the stresses and pressures of the modern world.
We believe in creating a truly safe space where you and your partner are both seen. We know that some couples have hesitancies before they decide to try couples counseling. We are happy to meet with you both as a couple and individually, so that you can get to know our therapists and get the support that both of you deserve.
We also know that the Brooklyn and NYC area offer unique challenges that few other cities experience. As a boutique private practice based in this area, we are respectful of these challenges and strongly believe that, together, we can determine how to approach your relationship in a way that will help you navigate them successfully.
Schedule An Appointment Today
If you are ready for marriage counseling in NYC – no matter what made you feel like this type of therapy would benefit your marriage – we encourage you to call or text 917-737-9475 to schedule your appointment. You can also reach out to our therapists via our online form, or contact us to learn more about what marriage counseling entails.
Start making your way forward in your marriage. Contact Flourish Psychology, today.