Find Peace, Balance, and Contentment 
with Professional Therapy, Coaching, and Counseling at Flourish Psychology in Brooklyn, NY. 
Study after study after study agrees that self-care is important. Each and every one of us needs to take time out of our day for ourselves. It's important for stress reduction. It's important for energy. It's important for happiness. Self-care also plays an important role in our ability to be better partners, friends, parents, and workers – which means that self-care is *never* self-ish.
Flourish Psychology provides stress reduction, relaxation training, and other forms of self-care in NYC. Our experienced therapists are here to help you find some much-needed balance. Call us at 917-737-9475 or use our online form to learn more about how we help clients receive some much-needed support.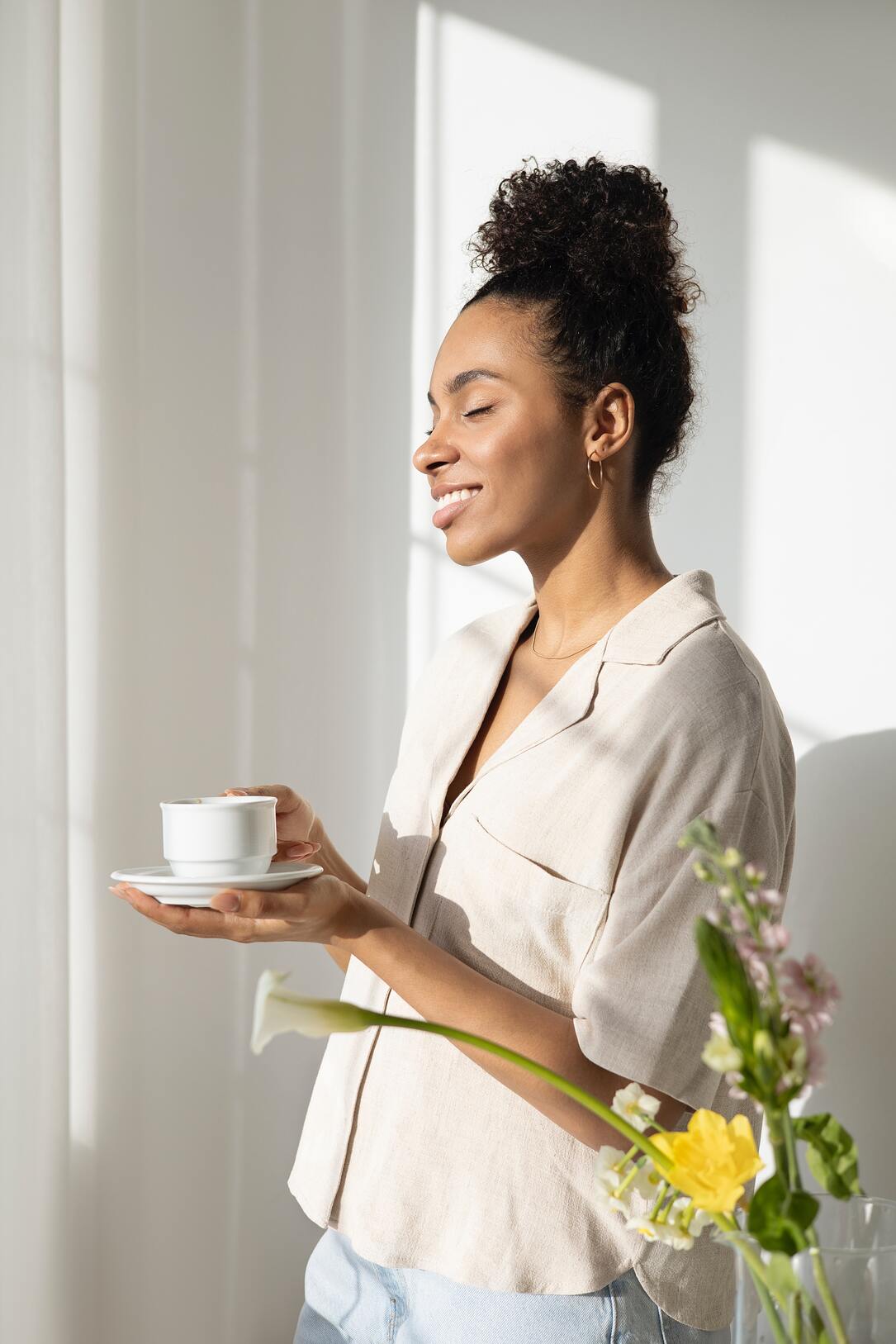 Why Do You Need a Self-Care Routine?
What we call "Self-Care" is simply a process of prioritizing your mental health and well-being. We live in a stressful world, made even more stressful by the hustle and bustle of where we live right here in the Brooklyn and New York City area. There are often very few moments when we have an opportunity to rest, relax, and feel that sense of calm.
But self-care is so important. It protects you from developing mental health disorders. It helps you overcome stress. It helps you sleep better. Many people worry that self-care will take them away from their family and loved ones, but self-care can give you more energy to take on the day and clear your mind to both give and accept love. A self-care routine helps to ensure that life is less overwhelming and that you are ready for what comes your way.
Why See a Therapist for Self-Care in NYC?
There are many ways to do self-care, from yoga to meditation to solo vacations. Therapy is one of the most effective self-care techniques. You and your Flourish Psychology therapist in NYC use both cognitive and behavioral techniques to find that relief you need to:
Your therapist also keeps you accountable and represents a safe space for you to share what is on your mind and feel empowered to find and implement effective solutions. Those who engage in self-care with a therapist receive evidence based support that is unavailable anywhere else – as well as an advocate and advisor that will know them if they're ever faced with a life challenge.
Start Today – Call Flourish Psychology for Self-Care in Brooklyn, NYC
We all experience stresses. Self-care helps make sure that you're able to move forward and find happiness, excitement, and love despite those stresses. Working with a therapist at Flourish Psychology, you can start learning helpful techniques for self-care and addressing any struggles that you face in life. Get started today by contacting Flourish Psychology.