PTSD Therapists in NYC Specializing in EMDR, CBT, and More
Flourish Psychology is a boutique private practice with an experienced and committed group of therapists in New York City skilled in treating a variety of mental health conditions. Among these, we provide specialized therapy for Post-Traumatic Stress Disorder (PTSD). Utilizing evidence-based methods, we aim to offer effective treatment that reduces symptoms and improves quality of life.
Our trauma therapists are here to work with you on an ongoing basis to address your unique needs, coping mechanisms, and triggers. To learn more about our PTSD treatment approach, you can contact us at 917-737-9475 or schedule an intake appointment using our online form.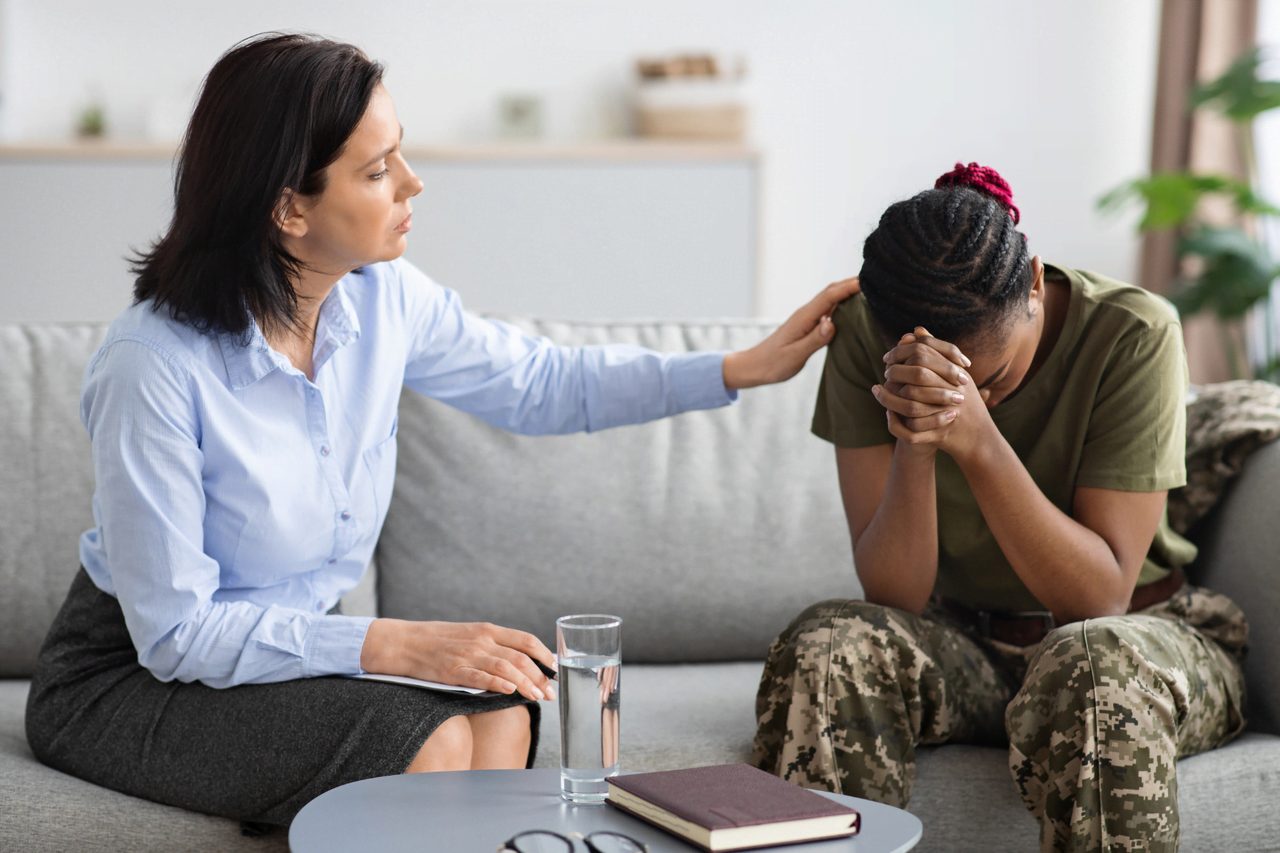 Post-Traumatic Stress Disorder (PTSD) is an anxiety/stress disorder that occurs after exposure to a traumatic event, such as an assault, war, near death accident, or other emotionally charged life events.
After a traumatic event, the mind tends to remain on high alert at all times, triggering several an anxiety, stress, and even psychosis when faced with triggering stimuli. 
PTSD is not just restricted to life-threatening events but can also stem from situations that have a profound emotional impact. The disorder leads to intense, sometimes unbearable psychological stress that can last for months or even years if left untreated.
Post traumatic stress disorder can manifest itself in different ways, both depending on the person and on the type of event(s). Examples of PTSD symptoms include, but are not limited to:
Avoidance of People/Places that Trigger Symptoms
Distorted Feelings of Guilt or Blame
Symptoms can also be very physical in nature, with:
Feelings of Detachment – A disconnection from friends, family, or oneself.
Exaggerated Startle Reflex – A heightened response to triggers or stimuli.
Despair – Feelings of hopelessness and persistent sadness.
We may experience pronounced symptoms of anxiety and stress as well. Those with PTSD may also be at risk for developing other mental health disorders, like depression, which can add to those symptoms.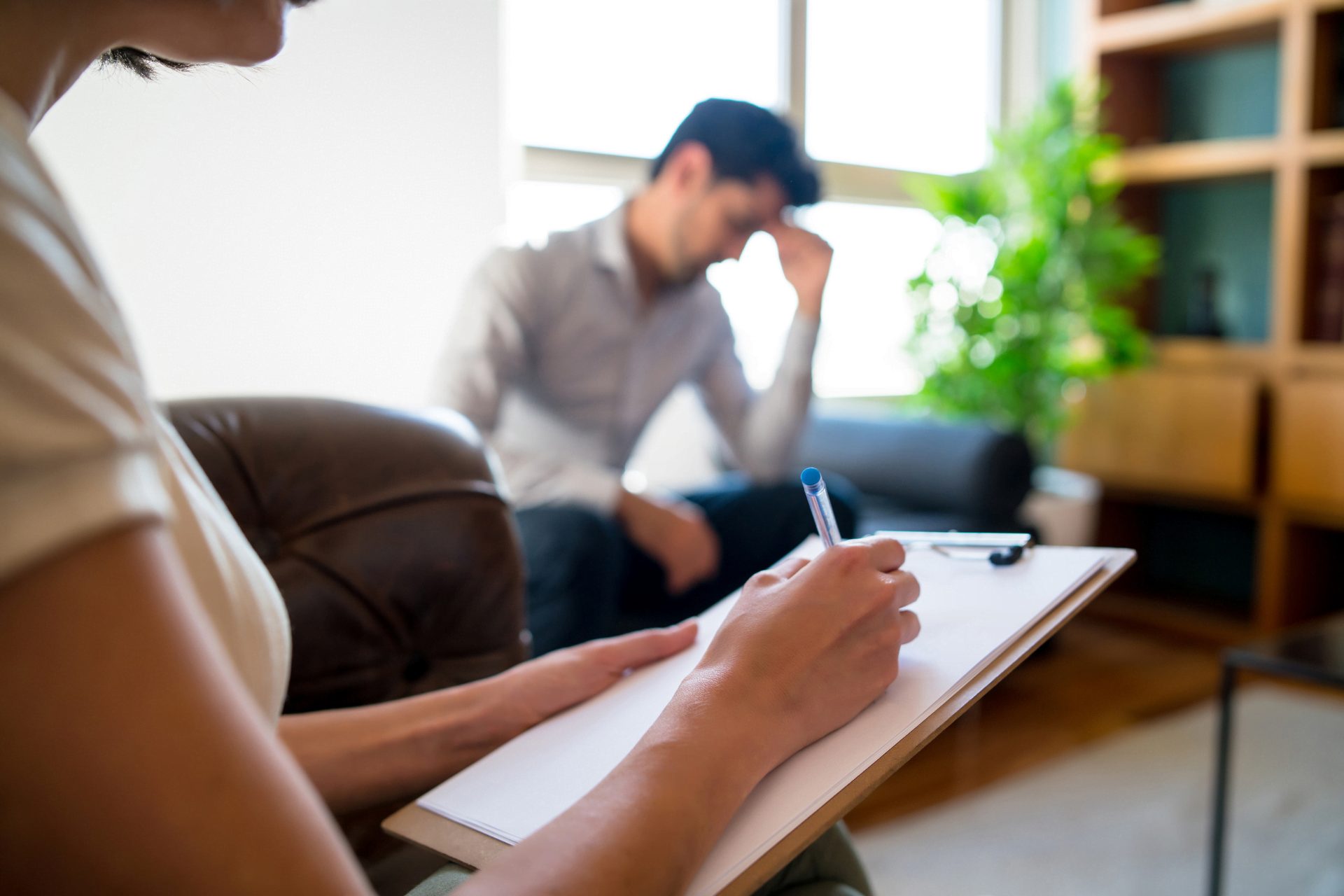 Treatment Options for PTSD at Flourish Psychology
Post-traumatic stress disorder is a complex condition that often benefits from multiple, individual-specific approaches.
At Flourish Psychology, we make every effort to create and tailor a treatment for PTSD that is for you and about you, giving you what you need to move forward in a healthy way.
Some of the therapy options for PTSD that we have available include:
Cognitive Processing Therapy
Prolonged Exposure Therapy
Mindfulness-Based Stress Reduction
Somatic Experiencing, and More
Our therapists that specialize in trauma also use their own techniques and approaches to help people manage PTSD based on who they are and what they need most.
We also offer remote therapy options and are licensed in more than 30 states, allowing you to receive treatment from the comfort of your own home. Flourish Psychology is committed to creating a supportive and welcoming environment for all individuals, regardless of background, sexual orientation, or identity.
Start Your Journey to Recovery, Today
Post-Traumatic Stress Disorder can take a toll on your mental and physical well-being. However, effective treatment is available. When you need therapy for PTSD in Brooklyn, NYC, or anywhere in New York State, Flourish Psychology stands ready to help.
Our trauma specialists are equipped with the tools and methodologies to help you regain control of your life. To get started, contact us today.