Enhance Your Relationships, Communicate Safely, and Learn to Grow Together with Couples Counseling in Brooklyn and
Throughout New York – Flourish Psychology
Every marriage faces challenges. Every relationship has room to grow. Whether you're a new couple looking to bloom together, or you find yourself struggling with concerns about your future, there are always ways to learn how to better communicate, improve intimacy, and build a foundation that can withstand any relationship issues that may come your way.
That is what couples counseling is for. At Flourish Psychology, our Brooklyn couples counseling service is provided by experienced relationship therapists that are here to support both partners. We create a safe, judgment-free space where you can be free to share, and we help each partner gain insight into each other – and themselves.
Call Flourish Psychology today at 917-737-9475 or use our contact form to get in touch with us. One of our marriage therapists in NYC will contact you to learn more about you as a couple and schedule time for our couples counseling services.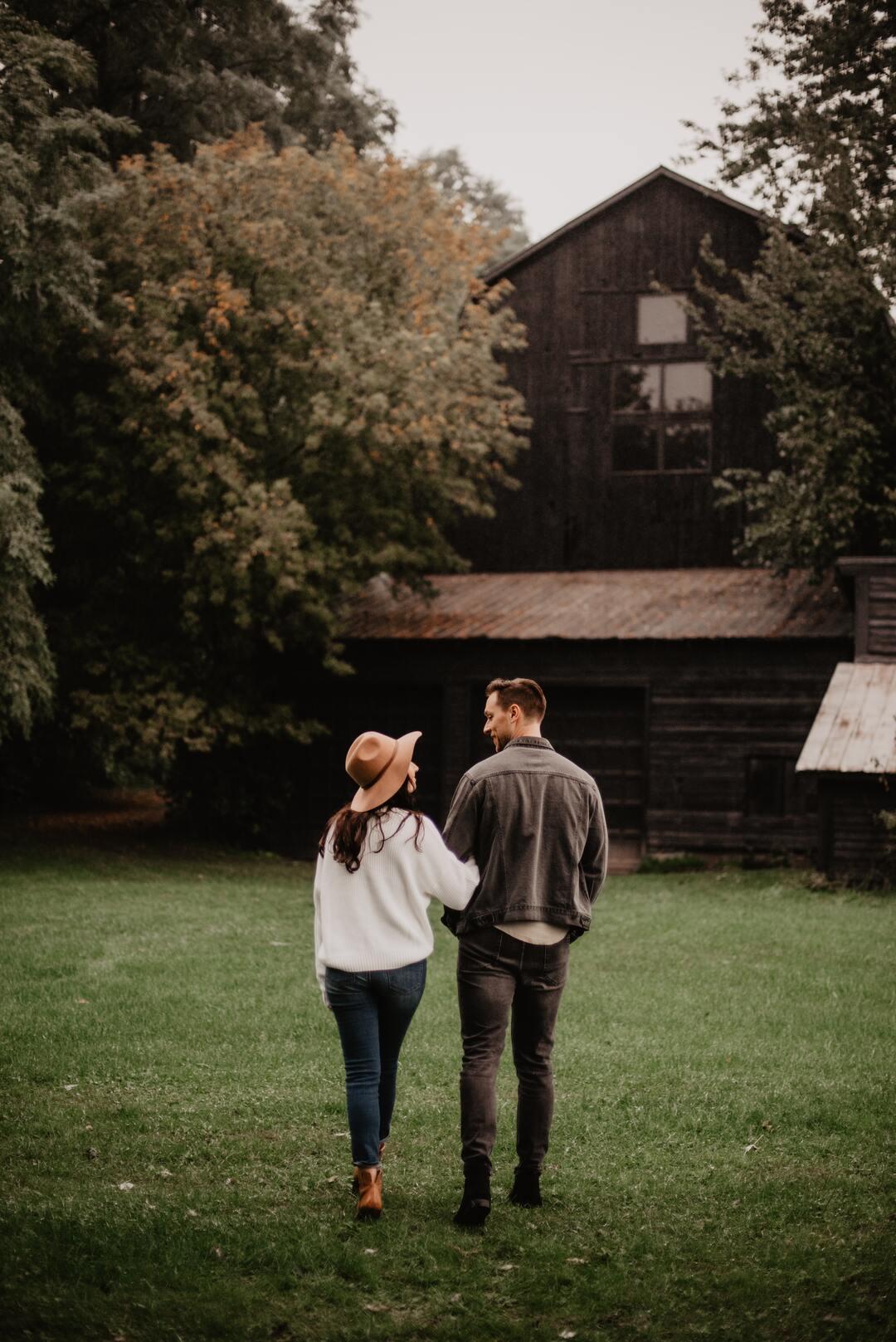 Who Is Couples Counseling For?
There's a belief that couples counseling is a service reserved for those on the brink of divorce.
While it's true that couples counseling can help with divorce prevention, the main purpose of this type of therapy is to learn how to grow as a couple and overcome future challenges – no matter the stage of your relationship or how content you are with it.
We do see couples that have had many struggles and need someone to help them "right the ship." But we're also available for:
Celebrity Marriage Support
LGBTQ+ Relationship Challenges
Overcoming Major Life Changes
Post-Divorce, Co-Parenting, and more
Relationship counseling involves determining not only where you are now, but what you need to keep thriving in the future. We see couples that consider themselves truly happy, but still want to see improvements with their sex and intimacy, communication over finances, ability to overcome major life changes, and so much more.
That is why, in a way, couples counseling is for everyone. As long as you have the desire to improve as a couple, we're here to help.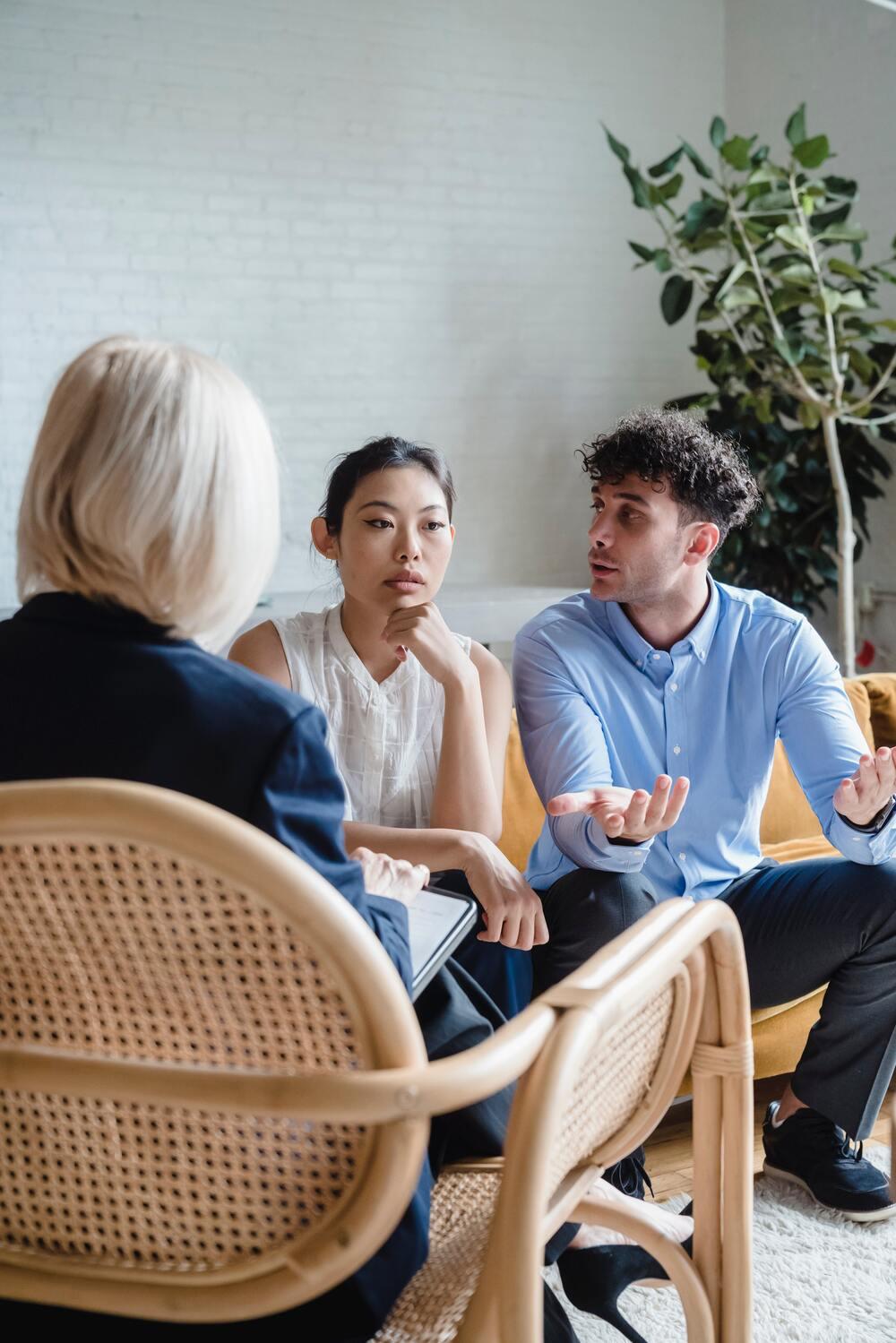 Why Choose Flourish Psychology?
Your relationship is unique. At Flourish Psychology, we recognize that their relationships are made up of two histories, two experiences, and two personalities – all trying to navigate the relationship journey together as a single entity.
Based in Brooklyn Heights and serving marriages and relationships throughout New York, Flourish Psychology's NYC couples therapists are here to treat both partners with respect and understanding.
We will listen, provide guidance, challenge assumptions, and use a variety of psychotherapy and counseling techniques to help your marriage grow and thrive.
We work with all types of couples and all types of relationships, with couples counseling for gay, straight, poly, trans, open, gender expansive, single, married, dating, blended, and parents in relationships.
We even work with platonic friends hoping to figure out how to build upon their friendship and heal through challenges.
Your relationships play a key role in your happiness. Our couples counselors in NYC want to help you find ways to make sure that you and your partner are growing, learning, and thriving together so that both of you are more content with your lives.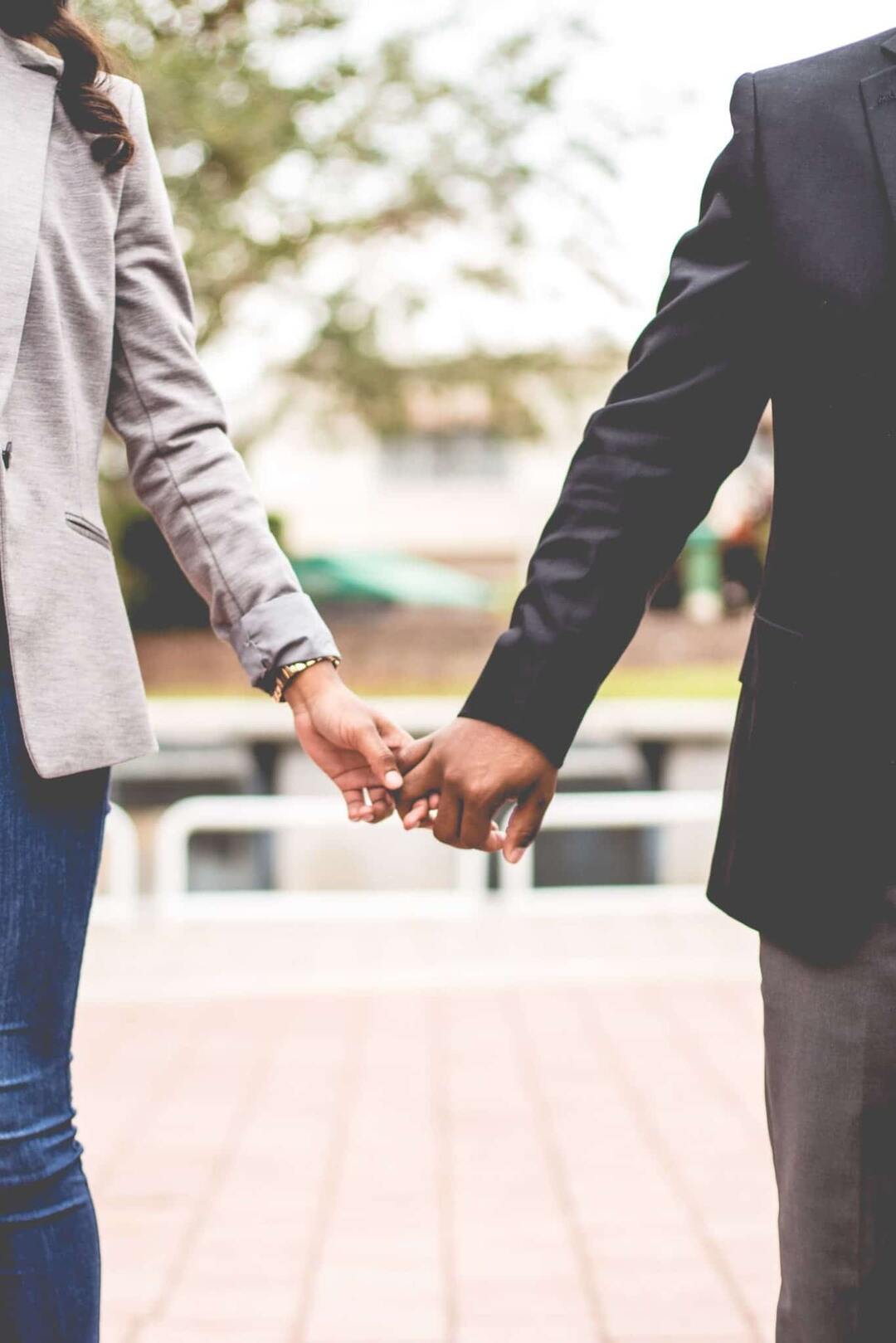 Benefits of Couples Counseling
Couples therapy can have many benefits for all different types of relationships.
Part of our work here at Flourish Psychology is to help you reach your couples' goals, whatever they may be. But some of the more common benefits that couples counseling in NYC can provide include:
Learning how to speak your needs
Understanding how you and your partner communicate
Improving intimacy and talking about sexual needs and desires
Parenting better as a couple
Finding ways to discuss heavy topics like finances in productive ways
Processing major relationship stresses like infidelity or health problems
Discovering new and exciting ways to grow your love, together
Here in New York City, we also live very busy lives. Couples counseling can help you navigate some of the stresses that that can create.
Individual Relationship Counseling for Singles
or Struggling Individuals
In addition to couples counseling, Flourish Psychology can provide individual counseling to help anyone that wants to learn how to improve their relationships. This can include singles that are struggling with commitment or processing the pain of their past. It may also include individuals currently in relationships who desire to improve themselves outside of that partnership.
Finally, sometimes, to have healthy relationships, we need to address our own mental health. Flourish Psychology provides psychotherapy services for anyone that needs help with anxiety, depression, addiction, and other mental health conditions.
let's talk about your relationship – call today
At Flourish Psychology, we want your relationship to be the best it can be. With therapists that are kind, insightful, and highly trained, we are able to support you in any stage of your relationship with the best couples counseling NYC has to offer. Give us a call to schedule an appointment or fill out our online form to learn more.