Take Control of Your Thoughts and Behaviors
Let Our Experienced Therapists at Flourish Psychology in Brooklyn Help Provide OCD Treatments and Anxiety Management That Give
You a Better Quality of Life
Experienced OCD Therapists in NYC at Flourish Psychology
Flourish Psychology is a boutique private practice that offers safe, non-judgmental therapy for obsessive-compulsive disorder and other anxiety-related conditions. Our anxiety therapists are here to validate your feelings, help you learn to manage them, and give you tools that you can use so that OCD does not control you.
Start the process today by calling 917-737-9475 (ext. 1) or reaching out to us via our online form. Let's introduce you to our therapists and help put you on a path to recovery and wellness.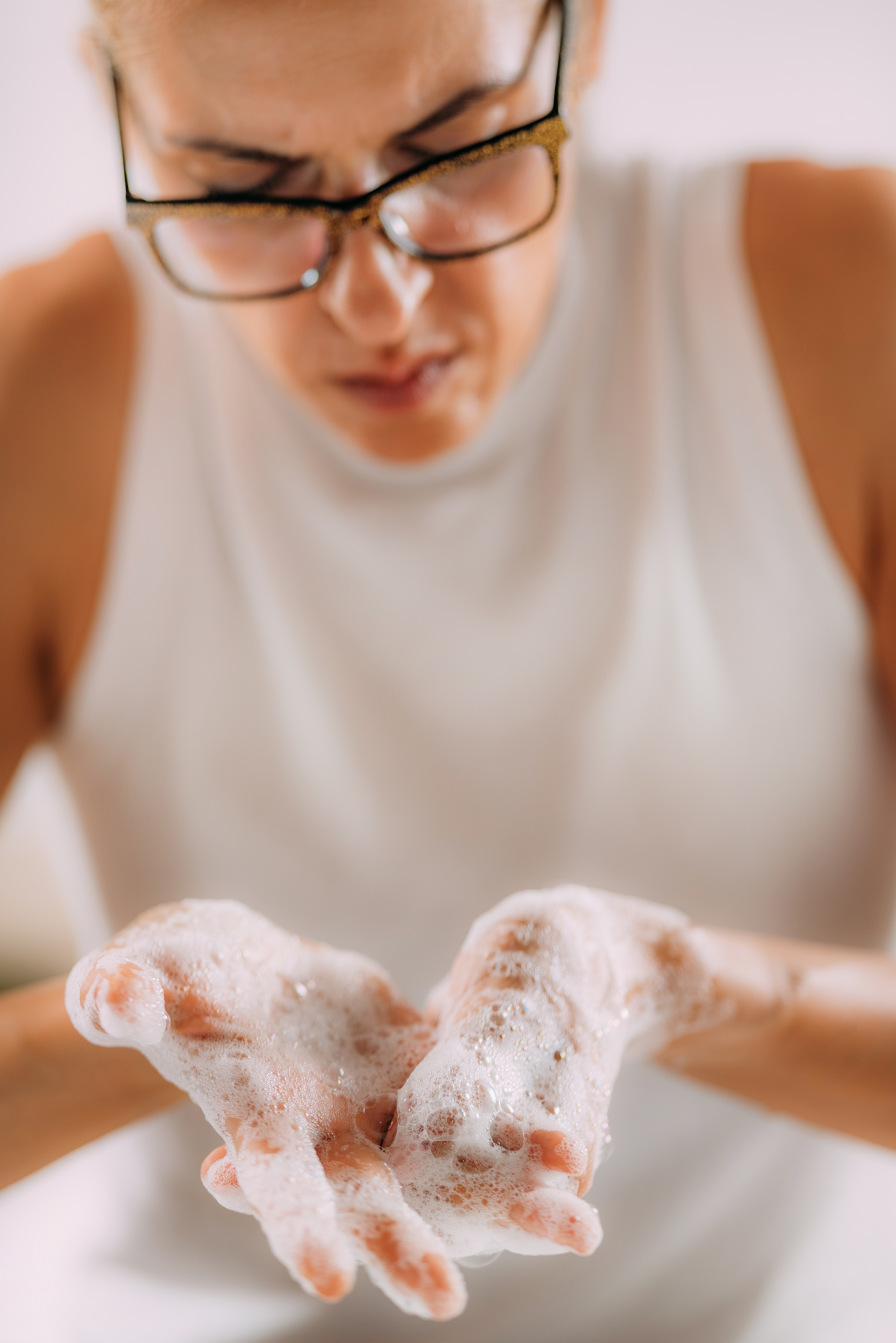 Obsessive-compulsive disorder responds well to treatment. At Flourish Psychology, we integrate several approaches to OCD therapy depending on what we feel will be the best for your specific situation. We may use several evidence-based treatments, including:
Every therapy modality we use has been shown to help those with OCD find relief from their symptoms, adjust their behaviors, and learn to control future negative thoughts in healthier and more productive ways. We are also here to listen and respond. If you need someone to talk to about these feelings and concerns, our therapists are available to help.
WHAT IS OBSESSIVE-COMPULSIVE DISORDER (OCD)?
"OCD" is a mental health struggle, related to anxiety, where an individual has consistent and persistent negative thoughts that cause them significant distress. Those thoughts, which we call "obsessions," are often recurring and irrational, and yet the person with OCD is typically unable to stop thinking about them no matter what they try to do. Examples of these OCD obsessions include:
Concern over contamination, germs, or getting sick.
Concern over safety, such as forgetting to lock the door or turn off the oven.
Concern that you may lose control and hurt someone or yourself.
Concern over order, and that if things are out of order there will be problems.
Concern over order, and that if things are out of order there will be problems.
Concern over the future of a relationship.
Concern that you're going to become violent.
Concern over losing something of value, known as hoarding OCD
Concern that you're a "sinner", known as "religious OCD".
Concern that you're a "sexual deviant" with aggressive sexual-related thoughts.
One thing to keep in mind is that, with OCD, these thoughts are unwarranted. The person concerned that they may become violent, for example, is typically not a violent person. A person that has obsessions that they may be a pedophile does not have these urges. A person worried about the oven will have typically already checked to make sure they turned off the oven.
Despite using the term "obsession," these are not behaviors or personality traits that describe the person. It is the opposite, which is why it causes such extreme distress.
Because these obsessions cause such a struggle, a person will often discover behaviors that help give them some relief. For example, a person concerned about germs will wash their hands. A person concerned about forgetting to lock the door will check the lock. These behaviors then become "compulsions."
When the obsessions occur, the person will feel compelled to perform the behavior, often multiple times in a row, to reduce their distress. Compulsions can be both activity and thought-based. A person concerned about becoming violent, for example, may think about whether they want to become violent as a "checking" behavior and only feel better when they determine they do not.
Examples of compulsions include:
Organizing and creating patterns
Physical checking (such as checking to see if the oven is off)
Mental checking (such as imagining a same-sex person naked to see if there is attraction)
Reassurance checking (such as asking a partner if they're cheating)
Both obsessions and compulsions tend to get worse over time and become a cycle that is difficult to break without professional help.
Obsessive-compulsive disorder may have been caused by a number of different issues. Some of the factors that lead to OCD include:
We can try to address these issues when we discover them, but keep in mind we can treat OCD no matter its cause. Obsessive-compulsive disorder responds well to many evidence-based treatments.
Therapy for OCD with Flourish Psychology
Our therapists here at Flourish Psychology genuinely care about you. We want to help you find relief from your obsessions, compulsions, and the stress/anxiety they cause. We can help you not only treat your OCD – we can also support any underlying issues that have contributed to its development, and help you put your life together once your obsessive compulsive disorder is under control.
Flourish Psychology is based in New York City, but is licensed to provide therapy throughout the entirety of New York State using remote therapy techniques. We have an office in Brooklyn, but are currently seeing patients through secure online tools and technology. Please call our office today to schedule your first appointment, or to learn more about our therapists.