Find Relief From Your Panic and Anxiety Attacks
Get Help for Panic Disorder in NYC with the Psychotherapy Team at Flourish Psychology and Our Anxiety Treatment Specialists
Flourish Psychology is a team of psychologists and therapists in New York City that offer evidence based treatments for your mental health conditions and struggles. We are available to provide therapy for panic attacks and panic disorder, with strategies and solutions that are effective in stopping and preventing future anxiety attacks.
Our anxiety therapists are available to sit down with you on an ongoing basis to teach you ways to manage your panic attacks and address some of the root causes – all adapted to you as an individual. Learn more about how we approach therapy for panic disorder by contacting us at 917-737-9475. You can also schedule an intake appointment with us using our online form.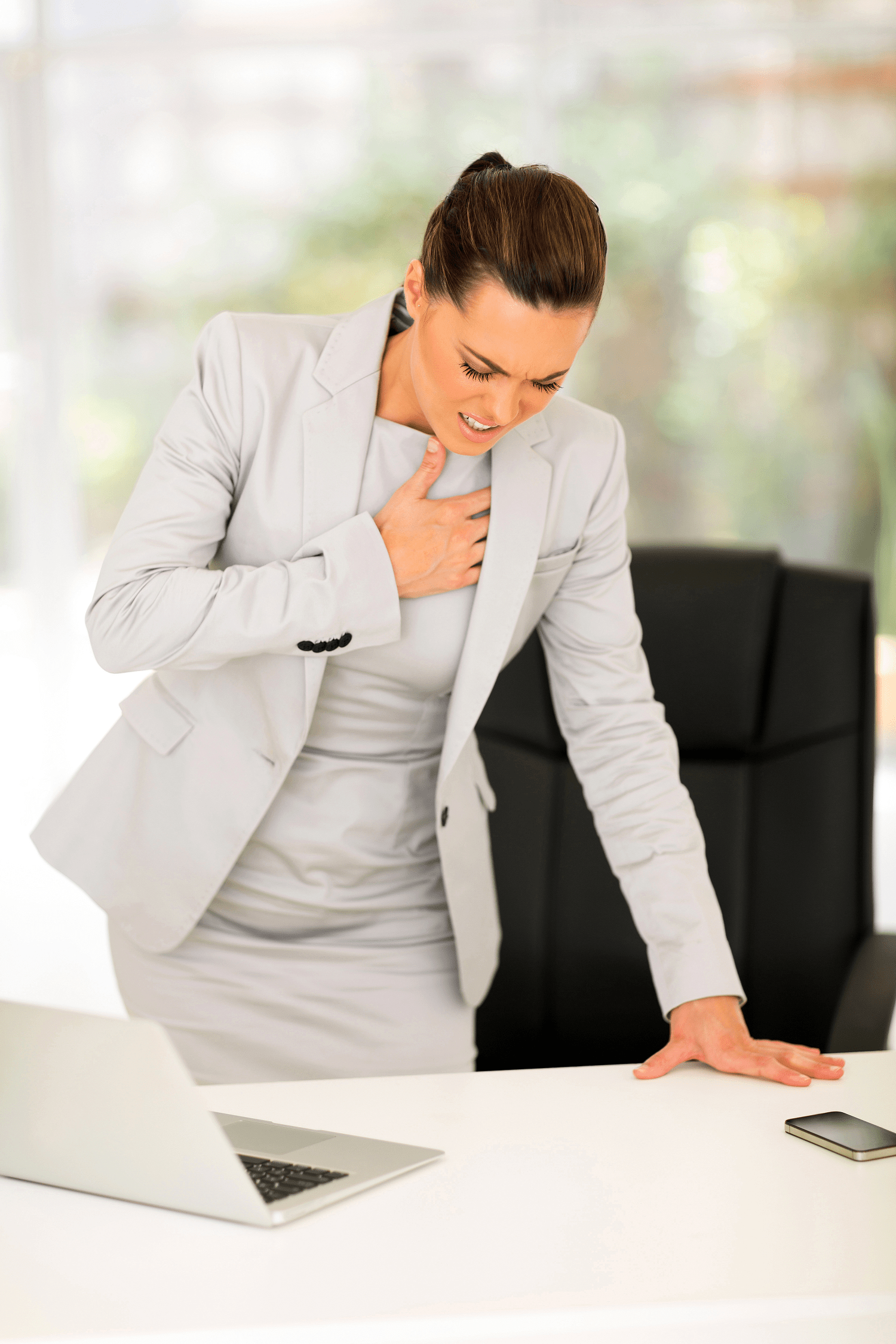 There are many different ways anxiety can present itself, and different ways people struggle. For those who have experienced one before, panic attacks are often the most surprising. 
When people hear the word "panic," they often think of someone in the grips of fear. While many people with panic attacks do experience fear, these anxiety events cause a wide range of very real, very physical symptoms that are so severe they can often mimic other major health events – including heart attacks. 
Panic attacks start slow and then typically become worse over time. After about 5 to 15 minutes, they typically hit a peak, and then start a slow and steady decline. 
During A Panic Attack, A Person May Experience:
Rapid and/or Pounding Heartbeat
Eye Strain or Light Sensitivity
Yawning or Belching (from Hyperventilation)
Panic attacks also cause a symptom known as "hypersensitivity," which means that your mind is so attuned to how you feel that you cannot ignore the symptoms and they typically feel severe.
Panic attacks also come with mental and emotional symptoms that relate to anxiety, including:
Feelings of Doom – Like you're about to die or something terrible is about to happen.
Depersonalization – This is where you may feel unlike or outside yourself. 
Fear – You may feel scared about what's happening to you or about the panic attack itself. 
Depression – Those with panic attacks may eventually experience depression.
Panic attacks can occur during periods of extreme stress. But they may also occur "out of nowhere" for no clear reason at all. Once you've had panic attacks, the fear of having other panic attacks can trigger an attack – this is called "panic disorder." Long term panic disorder can also lead to different, unusual symptoms from ongoing issues with hyperventilation, adrenaline, and cortisol release.
Therapists for Panic Attacks and Anxiety in Brooklyn
Panic attacks are not dangerous. But they can be debilitating. They feel like something is terribly wrong with your body, and once they start they can be difficult to stop.
Our anxiety therapists at Flourish Psychology in NYC can provide you with treatment options to help you gain better control over your anxiety and panic. We offer solutions that include:
We also provide remote therapy, so you can receive treatment for panic attacks from the comfort of your own home. We are welcoming to all people of all diverse backgrounds, sexuality, and identities, and create a warm space for you to feel confident being yourself.
Start Today with Our Panic Attack Therapists in Brooklyn Heights
Panic disorder responds well to treatment. But it is important to get help. When you need a therapist for anxiety in Brooklyn, NYC, or anywhere in New York State, contact Flourish Psychology today. Our panic specialists are here to give you tools to reduce and stop your panic attacks, and address any issues at your core that may be affecting your stress levels. Call today to get started.