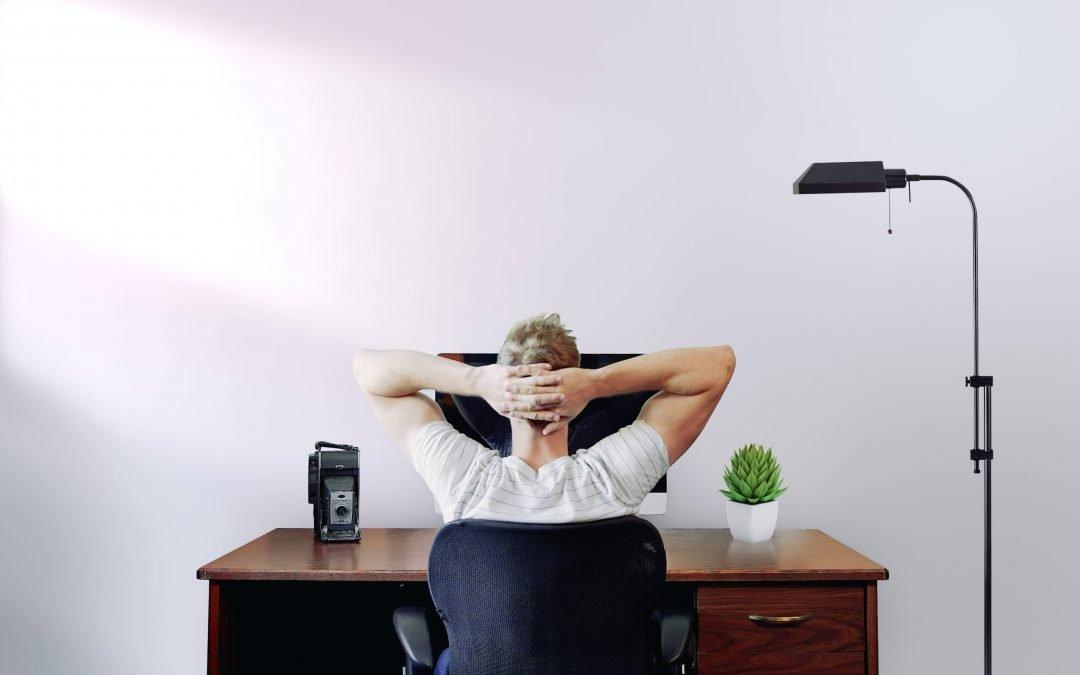 Procrastination is a common human experience that we're all prone to. As children, we put off doing chores and homework even though we might get in trouble. As adults, procrastination can affect us at work, home, in our personal lives and even our health and finances. It can take the form of putting of daily tasks (like washing the dishes) for a short period of time, or putting off bigger tasks (like getting a check-up at the doctor) over a longer period of time.
Even the most hardworking, organized and disciplined people struggle with procrastination because it has very little to do with laziness, poor time management or a lack of discipline. Procrastination is simply an unhealthy coping mechanism used to handle difficult emotions or situations. Identifying the reason for your procrastination is the first step to getting back on track with the things you want to do.
If procrastination is a habitual part of your life or you've been procrastinating for an abnormally long time, it can be described as chronic. This is a common issue for people with ADHD and other mental health concerns. Key indicators can be a habit of being late for meetings or missing deadlines. It can also show up as putting things off in multiple areas of your life – at work, at home, in relationships, etc.
When procrastination begins to negatively affect your mental or physical health, your finances or your relationships, you may wish to start working with a therapist. This can help you to uncover the reasons for your procrastination, adjust your mindset and take the first step towards achieving your goals.
Here are four of the most common causes of procrastination.
1. Perfectionism and Procrastination
Perfectionism can show up in different ways. You may be waiting for the "perfect" time to do something, even though there will never be such a time. You may be so desirous of a perfect outcome that you spend excessive amounts of time in the planning phase, but the actual task is being put off. Perfectionists are prone to all or nothing thinking, where something is either perfect or terrible, with no in-between. Quite often, they will procrastinate because they fear they will be unable to meet the unreasonable standards they set for themselves. They won't be able to do it perfectly, so they avoid doing it at all.
If this feels familiar, remind yourself that done is better than perfect. Embrace the concept of "good enough" and lower your unreasonable standards. It doesn't need to be perfect. It just needs to be good enough. A slightly flawed completed task is better than one you've been putting off because it needs to be flawless.
2. Fear of Failure
Fear of failure is one of the most common causes of procrastination. When we are afraid of a negative outcome, we will naturally try to avoid it. When you put off a task, you are trying to delay the failure that becomes a possibility once the task is complete. By changing your attitude towards failure, you may be able to break the procrastination habit. Remind yourself that every successful person has faced significant setbacks and losses along the way. Failure represents a unique learning opportunity. With the knowledge you gained from a failure, you'll have a better chance of success next time around.
3. Lack of Resources or Information
Another common reason for procrastination is simply feeling that you are ill-equipped to handle a task. Maybe you don't have sufficient information or you find the task confusing. When we don't know how to begin a task, it's easy to keep putting it off. By gaining clarity, we feel a lot more confident in our ability to perform.
If you're procrastinating because of a lack of clarity (such as not knowing the process to do something or how to access the tools you need), make it a priority to seek information. For example, many people delay planning for retirement because they think it's too complicated or expensive. By making just one phone call, you'll find out that it's a lot easier than you think. Do your research and ask questions to ensure you have all the information you need to confidently get started.
4. Low Self-Esteem and procrastination
Low self-esteem can lead to procrastination when we doubt our ability to perform. If we believe that we aren't competent, intelligent or skilled enough to do something, it makes sense that we would avoid that thing. By not facing the task, we don't have to feel the difficult and unpleasant emotional effects of low self-esteem.
Building healthy self-esteem is a continuous process of changing the way your feel about yourself. An effective way of doing that is by providing yourself with evidence of your worth. By starting and completing a task, you're showing yourself that you have a lot to be proud of.
Strategies for Reducing Procrastination
It's normal to procrastinate from time to time. First, ask yourself if you genuinely need a break and if so, give yourself guilt-free permission to relax. Burnout can lead to a lack of motivation or energy and can make it difficult to start or finish tasks. Rest is an important element of productivity, since we need to be well rested to do our best work. If you don't need to rest, try to devise a strategy to start. Starting is the hardest part and a task begins to feel more manageable once we've gotten over that first hurdle.
Taking a small first step is often all that we need to get the momentum going. If you've been putting off cleaning your home, try starting with just one corner or one sink. Set a timer for five minutes and pick up as many items as possible. If you feel like stopping after completing your small step, it's okay to do that. Quite often, we want to continue once we've gotten started. If you feel motivated to keep going, go for it!
Working with a therapist is an excellent way to address your procrastination. You'll have professional guidance as you discover the causes of this habit and how it may be linked to your mental health or past experiences. Using CBT or other techniques, a therapist can also help you to improve your mindset about perfectionism, failure and your views on yourself and your work.
Contact us today to schedule your first session.