NYC Boutique Private Practice – Therapist in Brooklyn
Help for Anxiety, Depression, Eating Disorders, and More in Brooklyn, NY
You're worth more. Flourish Psychology is a specialized private practice led by Dr. Sadi Fox, a psychologist in Brooklyn specializing in eating disorders and other mental health conditions. Together, with her team of amazing therapists, Flourish Psychology creates a safe, open environment where patients feel free to share, learn, and engage. We make it so you can learn to release your true self, in all its best forms.
Flourish Psychology is located in the Brooklyn Heights area of New York City, and is licensed to provide care throughout NY and many other states. Let's get started. Contact us today at any time and we will respond to you as soon as we are able.
About Our Brooklyn Therapist Services
Every therapist is different. They offer unique approaches, insight, and personalities. Addressing your emotional and psychological health often involves finding a therapist that can really understand you.
It is about finding one that you connect with on a deep level, capable of helping you identify and address any challenges that come your way – from formally diagnosed mental health conditions, to personal struggles that might benefit from someone to talk to.
Every psychologist and counselor we have on staff has completed extensive hands-on mental health training, offering support for those that need someone that can truly trust and connect with. We have an extensive screening process for therapists that join the practice, ensuring that anyone you might be matched with for your mental health care is going to help you excel.
Flourish Psychology, as a boutique private practice, has many clients that require discretion – celebrities, executives, lawyers, doctors, and those in careers where confidentiality is especially important.
We recognize that importance, preserving and protecting your identity and everything that we talk about in our sessions. 
All of our therapists have their own specialties, but you can find support on staff for conditions
and issues that include, but are not limited to:
Depression – If you're feeling issues like sadness or emptiness, or you're struggling to overcome a loss, please give us a call. We use evidence based therapies and flexible treatment scheduling to get you help for depression and put you on a path towards feeling more comfortable with yourself.
Anxiety – Ongoing stress and anxiety can affect relationships, work productivity, happiness, and much more. Our therapists work with patients that struggle with panic attacks, generalized anxiety, social anxiety, phobias, obsessive compulsive disorder, and unspecified forms of anxiousness and nervousness that feel as though they control your life.
Eating Disorders – Dr. Sadi Fox started her practice specializing specifically in eating disorders, and is considered one of the premiere Brooklyn psychologists in addressing anorexia, bulimia, binge eating, night eating syndrome, orthorexia, and other disordered eating issues. She is recognized for her work with actors, models, young adults, and other populations that struggle with food and dietary habits.
Women's Mental Health Issues – Flourish Psychology is a woman-owned business, and as such understands how important it is to have someone that knows how to treat issues related to postpartum depression, stress unique to woman-leaders, infertility support, motherhood, and other issues that affect women in today's society.
Couples Counseling and Relationship Therapy – Flourish Psychology's couples counseling services are often in high demand. We work with those in long term marriages, those dating, non-traditional couples, and more. We can integrate many therapy styles, such as the Gottman Method, and always take a fair and unbiased approach to any couple we work with.
We encourage you to explore our website to learn more about all of our services, and know that our therapists are also trained to identify and work with patients that may not fit into a diagnosis – as well as those that may feel like they would benefit from ongoing, long term support.
Different therapists take different approaches depending on the patients they work with. But at Flourish, we make sure to offer a wide range of modalities so that every patient has an approach that is meant to speak for them. These include cognitive behavioral therapy (CBT), dialectical behavioral therapy (DBT), Gestalt therapy, art therapy, and EMDR, and many more.
If you have a preference, let us know, and we can see if there is a specialist available on
our team that may offer you better support.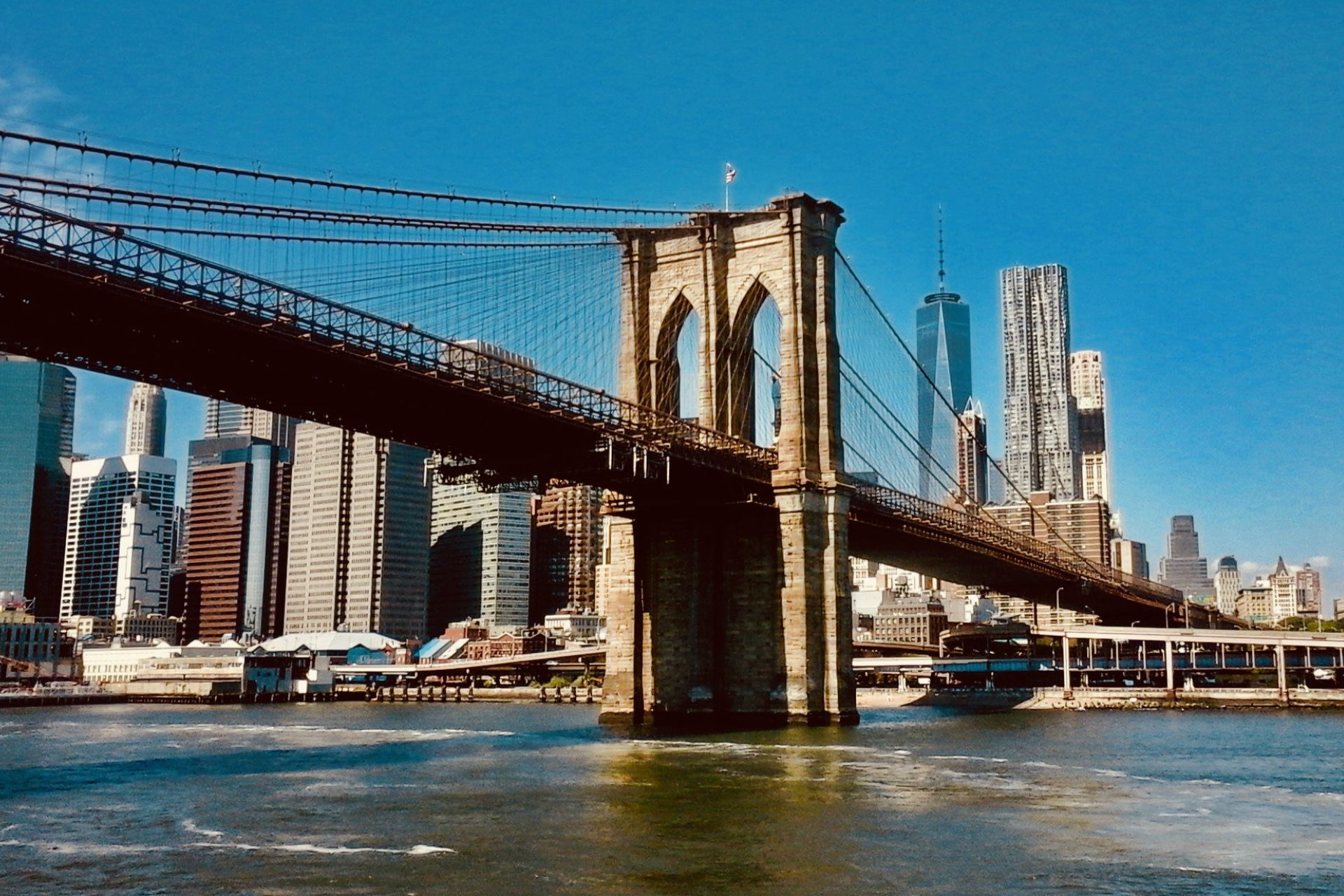 Brooklyn Neighborhoods for our Therapist Services
Flourish Psychology operates almost entirely remotely. Remote therapy makes it possible for anyone in any licensed state to receive comprehensive mental health treatment with no commute, no need to park, and no waiting time – all from the comfort of your home, where most of your mental health support will take place.
Still, many of our clients prefer the idea of working with someone locally, and we do have an office in Brooklyn for patients that prefer to see someone in person (under select circumstances). Our home offices is located at 300 Cadman Plaza, Floor 12, Brooklyn, NY 11201, but treat patients in person at 32 Court St, Suite 1901, Brooklyn, NY 11201. Many of our clients, because of our location, are located in places that include:
We have patients in Manhattan, the Bronx, and Queens, as well, but those looking for a Brooklyn therapist nearby can trust that we are right in the area, ready to take on your case.
Benefits of "Out of Network" Therapy Services
Flourish Psychology is an "Out of Network" therapist. For our patients, this means that we work with cash payments, outside of the control of the insurance companies. There are many reasons that we have made this choice, all of which are designed to benefit you as a patient:
Insurance agencies typically have control over what treatments we can use, how long, and how often. By staying out of network, we can tailor our therapies to you.
Insurance agencies have limitations on what the patient is allowed to seek help for and what qualifies as deserving care. We believe that it is important for you to receive any help you need.
Insurance agencies require diagnoses, both putting them on your record and limiting you to a specific treatment option. Out of network, we do not require a diagnosis to treat you, nor do we have to share that diagnosis with anyone.
Out of network does not mean that your insurance provider will not cover it. Many insurance plans offer reimbursement for out of network mental health care. Contact them to find out if it's included in your plan, or let us know if you need help.
The Mental Health Challenges Unique to Brooklyn
Brooklyn – and really all of New York City – is unique in their mental health needs. Our dense community, extremely busy schedules, unique infrastructure, and status as one of the capitals of the world for the arts, business, and more mean that the issues that are faced here in Brooklyn are often very different from those faced other places in the United States.
That is why it is often very valuable to work with someone that genuinely recognizes and understands the culture of this area.
There is nothing quite like NYC, and it's important that your therapist understands and integrates some of those differences into your care.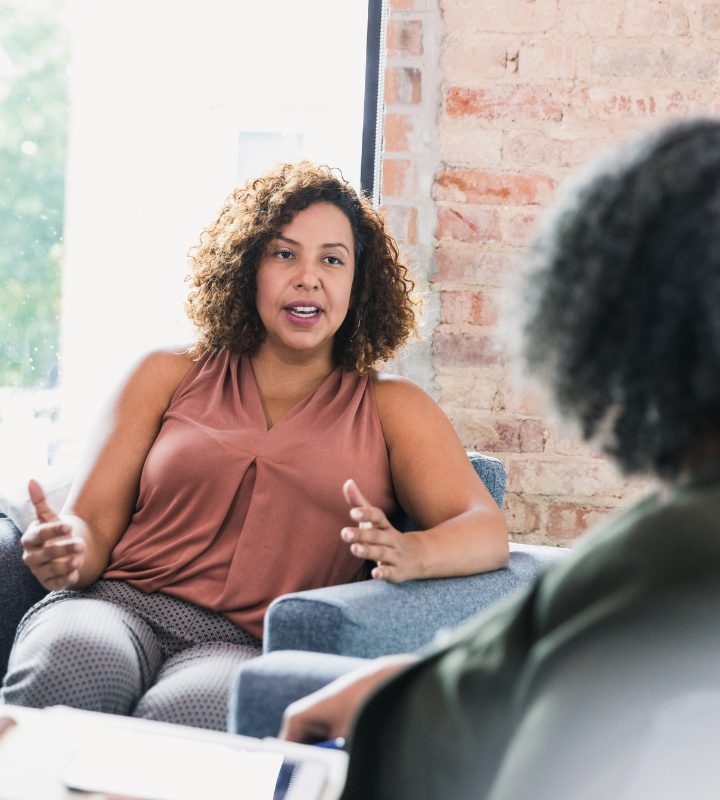 Start Today with Flourish Psychology
Flourish Psychology's Brooklyn therapists are accepting new patients, and looking for those that are ready to start addressing their mental health needs.
For anyone in Brooklyn that would like to learn more about our mental health care, or are ready to schedule an appointment, please contact our front office today by calling 917-737-9475, or filling out our online contact form.